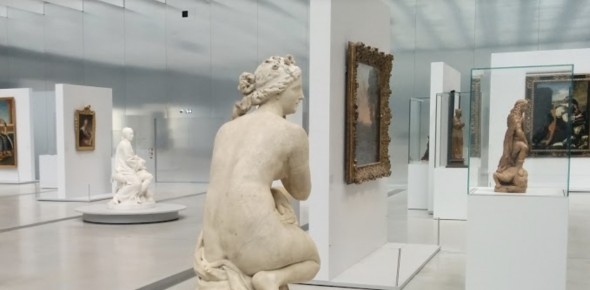 The Louvre-Lens chooses myEXPO

Knowned as the "Second Louvre", the Louvre-Lens has rapidly growned into one of the most visited museums in France.
This major structure borrows every year numerous artworks from the collections of its famous Parisian neighbor, in order to set up permanent and semi-permanent exhibitions.
Its activity, primarily based on project management, thus required the implementation of a powerful, state-of-the-art solution, capable of managing different types of events such as exhibitions and loans, as well as regular movements of objects.
SKINsoft has offered a solution which was specifically designed for this kind of structure: myEXPO, an innovative and 100% autonomous application dedicated to the management of collections and exhibitions.
Entirely web-based, the software features all the necessary tools for managing thoroughly - and very easily - every single aspect of each exhibitions set up every year, with a very advanced movements management module... as well as all the advantages of the SKINsoft application suite: easy to use, complete, ergonomic...